Paper records cause all kinds of headaches.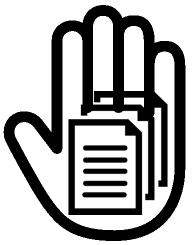 hold all your info in one hand
secure, backup and share info
1
Document Scanning
1 box or 100
We handle it all
Indexing / Integration
Any paper size
2
Document Shredding
Pickup or Drop-off
Routine or Occasional
Perfect for 1-50 boxes
HIPAA Compliant
3
Web Solutions
Websites, Hosting, Email
Big Data Simplified
Custom Workflows
Automated Processes
Start by
transforming your paper records

.
Let's break it down
Step 1
Project Planning
Your Place or Ours
Naming / Organization
Indexing / Integration
Color Requirements
Paper – Shred or Store
Step 2
File Preparation
Remove Bindings
Move Notes and Stickers
Label or Sort
Step 3
High-Speed Scanning
Capture every page
(front and back)
Fragile or extra wide pages
HUGE pages
(maps, blueprints)
Step 4
Review, Name, Index
Review each scanned image
Name each electronic file
Index for database integration
Overwhelmed? Don't worry! We'll handle all of it for you.
Learn more in this brief video
Contact us to schedule your free,
no-obligation consultation.
Our document scanning clients include: hospitals and medical offices, government and human resource departments. Click to learn more about Document Scanning services from Workplace Solutions. We offer turnkey, flat-rate, scanning services at our location or onsite at your location
Our document shredding services cater to local businesses and individuals who need small to medium sized, one-time, occasional or regularly scheduled shredding with by-appointment pickup or drop off usually available in 1-2 business days. Our shredding services occur at our facility. If you require on-site shredding, we can recommend a reputable provider. Click to learn more about Document Shredding services from Workplace Solutions.
Custom web services are solutions for organizations that need to manage multiple data types across private and/or public forms. Workflows, records routing, permitting, event management, inventory, fleet and records management portals provide powerful access and reporting customized to your specific requirements. Click here to learn more about Custom Web services.